HISTORY OF VENDING MACHINES
The earliest known reference on vending machines is found in the works of the Greek mathematician and engineer, Heron of Alexandria (I century AD). His machine accepted a coin and then delivered holy water.
---
Portable coin machines made of brass, which sold tobacco, appeared in English taverns as early as 1615.
In 1883 in London, Percival Everitt invented the first modern coin vending machine selling postcards. The machine quickly became popular at railway stations and post offices, selling envelopes, postcards and stationery.
---
Founded in 1887 in England, the Sweetmeat Automatic Delivery Company was the first company doing the installation and maintenance of vending machines.
The first vending machine in the United States was built in 1888 by the Thomas Adams Gum Company. It sold chewing gum at railway stations in New York.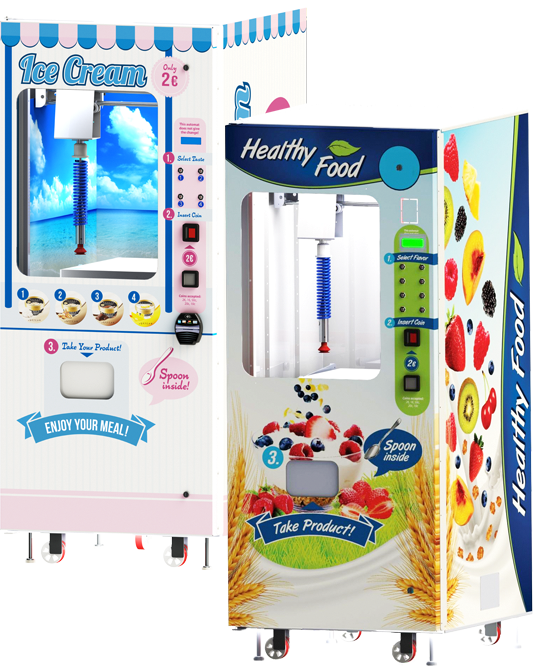 Basic definition: vending machine – a coin-operated machine for selling merchandise.